Dancing with Sharks
The ten-piece band Dancing with Sharks is the big sound of dancing in the north.
Blending the big band sound with a bit of rock gives a high-tempo groove that gets you dancing. Our wonderful vocalists, Pete McKie and Catriona Sutherland, give their talent and enthusiasm to every gig. Adding the timeless virtuosity of Roger Niven on guitar with our rock-solid rhythm section and the amazing brass and saxes, ends up with a full sound that simply can't fail but gets you dancing.
Playing from a huge repertoire of classics from Ella Fitzgerald to Amy Winehouse and Sinatra to Freddie Mercury means there are bound to be songs in our set to suit all tastes.
Click here for their Facebook page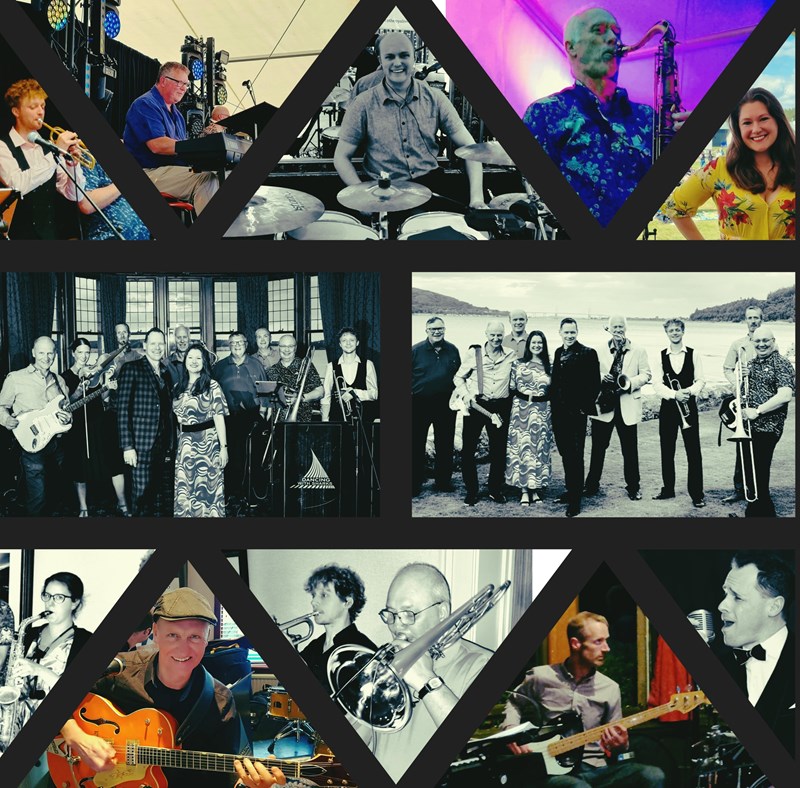 Highland Swing
Highland Swing Band is a thriving community music group with players from young to old. Now in their 19thyear, the group has established a very strong presence in the local community. Despite going through numerous personnel changes over the years, the group has gone from strength to strength. With music from Duke Ellington, Glenn Miller, Count Basie, Miles Davis, Ray Charles, Dexter Gordon, Sonny Rollins and more, you will soon be toe tapping, clapping, and dancing away with music from a by-gone era.
We can be found at: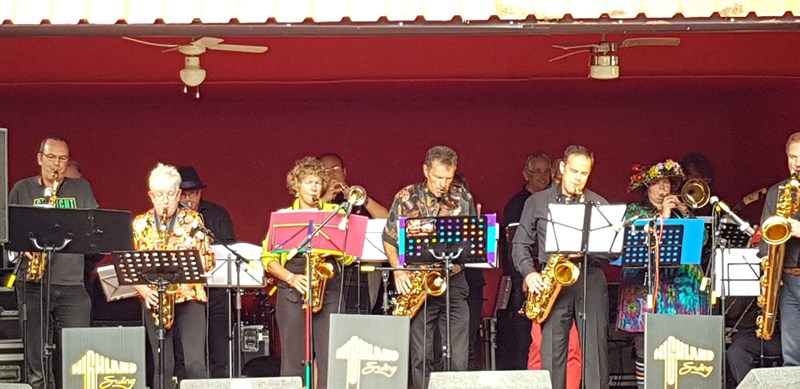 Blueness
Blueness, is a five-piece comprising guitar, sax/clarinet, drums and bass. It features Catriona Sutherland, a dynamic, versatile vocalist who is equally at home singing Janis Joplin, Etta James, Nora Jones or Joan Armatrading.
Repertoire ranges from electric and acoustic blues classics to blues rock, blues/jazz and originals.
Blueness is an exciting band with a strong local following and always gets people dancing. I may have seen them play around the Inverness Bars, where they bring in the crowds.
Click here for this track Roger wrote last year.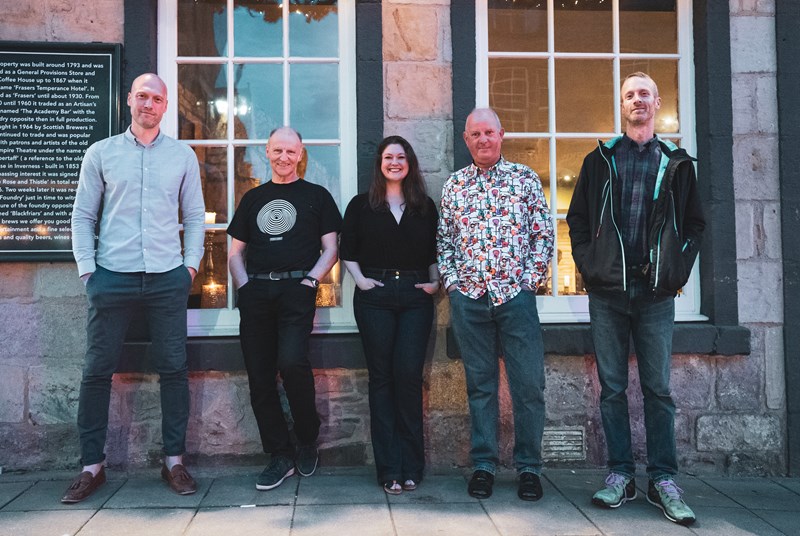 Palemoon
Palemoon is a four-piece blues rock band with roots in Caithness but now hailing from as far north as Thurso to Hawick in the Borders, with Glasgow and Inverness in between. Consisting of vocalist and guitarist Isaac Sutherland (James Brown is Annie, Isaac Sutherland Trio, Martin Stephenson), guitarist Lyle Watt (Blue Rose Code, Eddi Reader, James Brown is Annie), Jack MacPhee (Cactus & Cardigan, Special Delivery) on drums and backing vocals with Richard Stewart (Oxides, Chancers) on bass guitar.
It was brought together following a chance meeting with Inverness musician Fraser MacLean when he caught Jack and Isaac playing the Market Bar under the name of Power Plant. Fraser pestered them into jamming with Kevin Ronaldson, with the result that Isaac recruited Lyle to complete the line-up. Later, Richard replaced Kevin, and the line-up has remained the same ever since.
Their name is taken from a song written by Isaac's late father, John "Fats" Sutherland, called "Palemoon Rising". It is a song about the arrival of the nuclear power station Dounreay in 1953.
The band have wowed audiences across the north of Scotland with festival appearances wice at Belladrum where, this year, they played to a packed out Ice House Stage.
The band garners acclaim wherever they play. Margaret Chrystall of The Inverness Courier describes them as "an irresistible mix of rock and old-fashioned blues".
Links
Music:
https://palemoon1.bandcamp.com/music
Social media:
Facebook: https://www.facebook.com/PaleMoonBand/
Instagram: https://www.instagram.com/palemoonscotland/
Interviews: